So, not to bore you all with the trials of everyday life, but my faithful desktop computer has died. Rest in Peace to the ole crate. And while this has impeded my blogging it has given me ample time to knit, as well as dabble in a few other crafts! I've also figured out a way to post -albeit tedious and convoluted- from my iPad! So over the next week I should have lots to share and catch you up to date :)

Onward to the fibery goodness!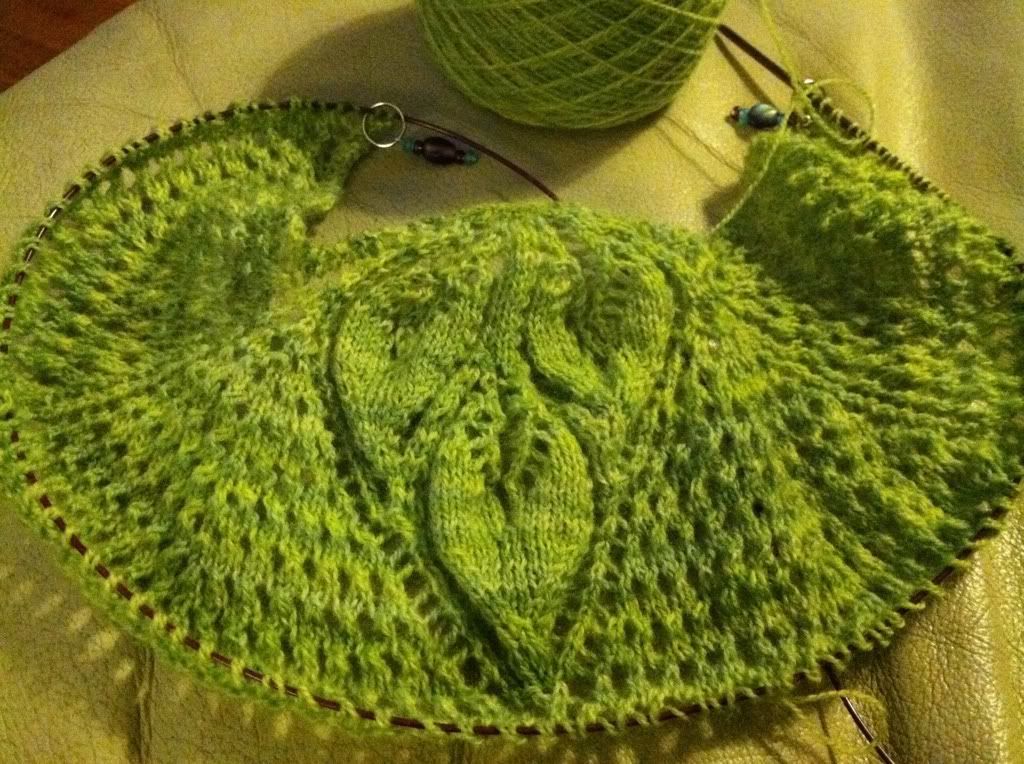 Moving right along...

It all started with a question. I asked my Grandmother which color of the three lace weight yarns I had stashed would she prefer for a gift. After ruling out the Magenta and Light pink, she opted for this green. I combed through patterns and carefully selected 22 Leaves Shawlette I had three weeks to finish this and I wasn't going to get in over my head!

The 34 Leaves pattern is really very pretty and I recommend it if you have the yardage and the time! But back to the project at hand. I found the pattern easy to follow and quick to work up. I used the crochet bind-off as a nod to my Granmom. She taught me to crochet many years ago, she has proudly worn many a heinous scratchy acrylic messes proudly. It was time for something I could be proud of too.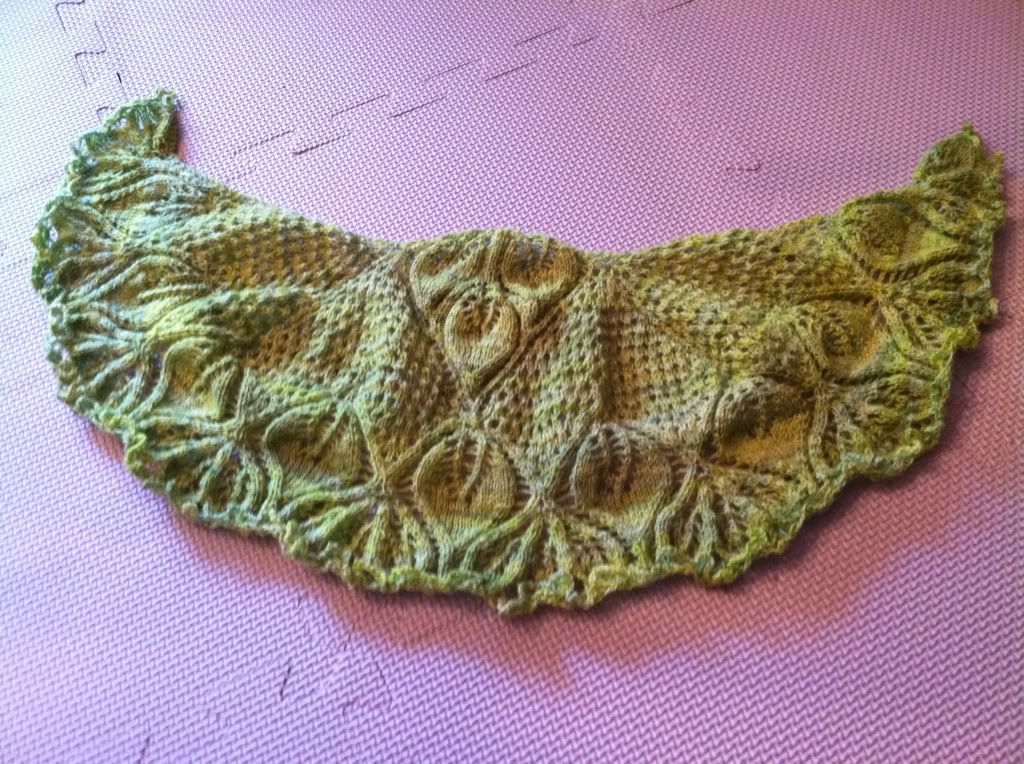 Pre-Blocking. I was told it looks like an empanada!




The magic happens!

It never ceases to amaze me how soaking a bit of natural fiber and pinning it how you want it can transform it so drastically!




Among the flowers...




Thankfully, she loved it~